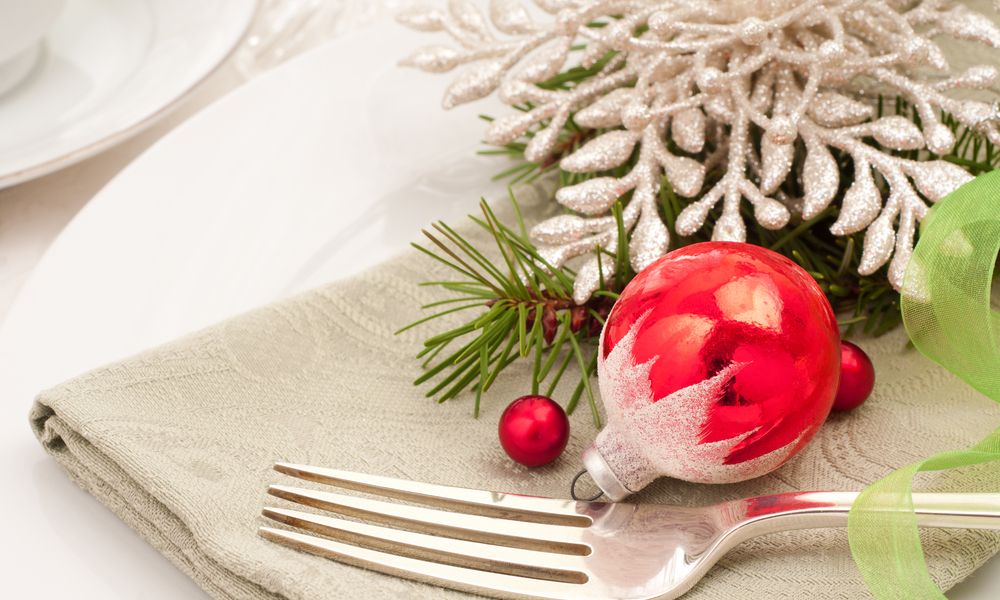 25th Dec 2017
Christmas Day Lunch 2017
---
Why not take the stress out of cooking and join us for Christmas Day Lunch!
To include 7 courses and coffee for £82.00 per person.
Duo of Smoked & Cured Creedy Carver Duck Breast & Cofnit Leg Bon Bon with Cherry Salsa & Orange Brittle
Brown Crab Brulee with Hand Picked White Crab, Pickled Cucumber, Fennel & a Lime & Miso Dressing
Terrine of Provencal Vegetabkes with Basil, Water Vinaigrette, Toasted Focaccia & Aubergine Ketchup
Veloute of Celeriac & Pear with Vanilla Cream
****
Brixham Plaice with Herb Crumb & Bearnaise Sauce
****
Elderflower & Mint Sorbet
****
Devonshire Turkey & Honey & Honey Baked Gammon Ham with Bread Sauce, Lemon & Sage Stuffing, Devils on Horseback & a Thyme & Rosemary Jus
Medallion of Beef Fillet Rossini with a Madeira Sauce Set on a Toasted Herb Crouton, Layered with Chicken Liver Parfait
Fillet of Brill with Lobster Thermidor Sauce & Laced with Brandy
Truffle Leek, Somerset Brie & Wild Mushroom Wellington with Claret & Thyme Jus
All Served with Roast Potatoes, Honey Glazed Parsnips, Sprouts & Garden Peas with Pancetta & Almonds, Swede & Carrots, Black Pepper Mash
****
Traditional Christmas Pudding with Brandy Anglaise
Dark Chocolate & Cointreau Tart with Vanilla Cremeux & & Orange Compote
Baileys Creme Brulee with Almond & Pistachio Biscotti Biscuit
Lemon, Mascarpone & Passionfruit Pavlova with Roasted Pineapple & Coconut Rum Syrup
Devon Blue, Curds & Croust Brie, Godminster Cheddar, Millers Crackers & Fig Chutney
****
Coffee & Mini Mince Tartlet
To book a table please call our reservations team on 01803 853225 or email us at [email protected]
We would request a £10.00 deposit per person to confirm a booking.
---