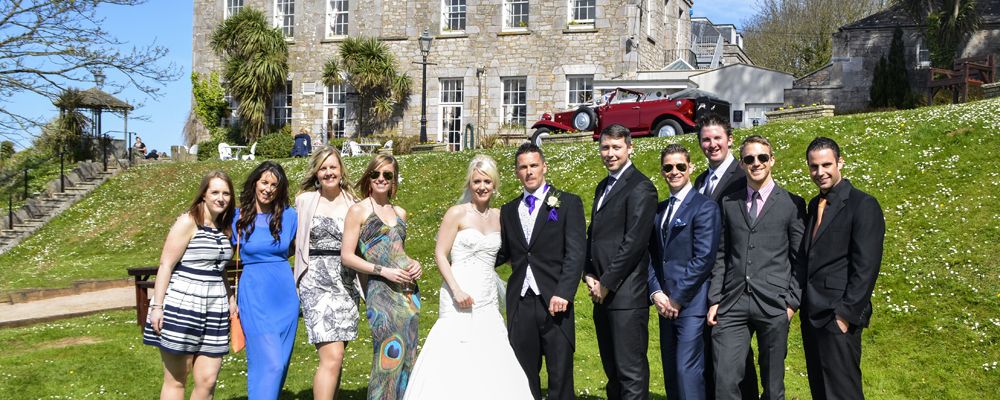 3rd August, 2017 by Berry Head Hotel
The top 10 things to remember when planning a wedding
---
In order to assist you, we've put together our top 10 things to remember when planning a wedding to ensure that your special day is a memory to treasure forever.
10) Favours
Favours are a great way to say thank you to your guests or for anyone who has had a hand in planning your special day such as Bridesmaids, Best Men and Parents of the Bride and Groom. Some Bride and Groom's like to arrange little favours for all guests such as a little chocolate box at their place sitting or perhaps favours to keep children entertained such as colouring books and pencils or bubbles!
9) Special Touches
If you are looking to make your day that extra bit special and memorable, perhaps some of these touches may be an idea for you to consider. Having an ice cream bike is a lovely idea, especially in the summer months and can really add to the theme of a vintage wedding. Other ideas include chair covers, back drops, ceiling decorations, decorative bunting, flowers, candles and holders, sparklers, illuminated signs – perhaps the first initials of each of your names,a photo booth with props for the photos, fancy and fun frames for the table plans or seating arrangements, a sweet table or sweet cart, games to keep any children entertained (maybe even a bouncy castle!) Another lovely idea and a real personal touch to let your guests know you are thinking of them is to arrange a hamper for the ladies and men's toilets to maybe include deodorant, wipes, mints or chewing gum, tissues or even flip flops for the ladies with heels.
8) The Cake!
Wedding cakes are something that are constantly changing with the times and becoming more creative and innovative. Whilst traditional wedding cakes are still popular and are very much a classic, there are many more styles you may like to consider such as cupcakes or a cheese cake with biscuits, chutneys and grapes (perhaps with cheeses local to your area, your caterer I am sure will be able to arrange this for you). Why not consider how you would like the cake decorated and displayed to make it really stand out!
7) Entertainment
The entertainment you choose for your special day is where you really get to have some fun! There are many areas for entertainment throughout your special day, such as music for your ceremony as the Bride is walking down the aisle and for after saying 'I Do' or background music for during your wedding breakfast such as including songs that hold memories of you and your partner. You may like to arrange for your favourite songs to be played on CD or an iPod or look at having a solo artist playing an acoustic guitar or piano or even harp to really set the tone! The evening is when everyone really lets their hair down and are ready to party! Whilst having a DJ is always a favourable option there are many other ways of creating a party atmosphere such as having a live band or duo, maybe a band that play a specific style of music such as jazz or Ceilidh band getting everyone joining in or a band that will cover all of your favourite party songs! Also consider entertaining the children throughout the day with goodie bags or garden games or maybe even a magician!
6) Venue Times
Find out when you can have access to the room/s to be able to set up and also pack down. Most venues will allow access on the morning of the wedding, make sure to allocate a family member or friend to assist with setting up the room along with vendors for chair covers, entertainment etc. or if you have a wedding planner, make sure they are on site to assist with everything. Don't be afraid to ask your venue if you can deliver items (such as table plan, favours, decorations etc.) to the hotel in advance for them to look after so that you don't have to bring everything on the morning of. Don't forget to check when you need to have everything removed from the room i.e. if it is on the night after the wedding or if it can be packed away the next morning.
5) Photographer
Don't be afraid to really shop around to find the Photographer who will photograph your wedding the way you want, after all the photographs will be how you remember and treasure your special day after it is over. Be sure to meet with them and discuss the ideas you have, show them photographs you have found online or in magazines so that they can really get a feel of how you want to your day to be captured. Consider different trends for photography, for example not everything has to be modern, why not consider different formats of photography such as film instead of digital for a more vintage effect. A great idea for the evening is to place disposable cameras on the tables and around the room for guests to snap the night away as they're dancing and enjoying themselves, it's a fantastic way to keep hold of the memories!
4) Beverage Menu
One thing you can always count on is that there will be plenty of drinking at a wedding, from the start of the reception after your ceremony, through the meal, toasts and later the evening party! Think about the theme you are going for and the type of drinks you may like to arrange. For example, if it is a summer wedding a great arrival drink for your guests is Pimms or perhaps alcoholic fruit punch, or maybe a cocktail such as a Bellini or Mojito. Remember if you're arranging drinks that take longer to prepare consider the number of bar staff you may need to arrange to be able to accommodate this for you. Consider venues that offer beverage packages or even corkage, this is a great idea for drinks to accompany your main menu, especially if there is a special wine that is of significance to you and your partner. Don't forget to accommodate for any children and guests who don't drink alcohol, remember that they too will require beverages at each point of the day (including the toast drink!).
3) Catering
It is important to consider the type of catering you want for your special day. For example, does your venue provide in-house catering or is this something you have to research and arrange yourself? You may want to consider guests who have special dietary requirements i.e. gluten free or dairy free or Vegetarian guests, can your venue or outside vendors accommodate this for you? A lovely touch to start the reception off is offering guests a selection of canapes to nibble with their drinks after the ceremony, perhaps while photos are taking place. Consider different food trends for example perhaps a more informal spit roast or having anti-pasti boards as a starter. You may like to consider the types of food that you and your partner enjoy together and incorporate those ideas in to your menu for a special touch.
2) Your Marriage Ceremony
Some venues will offer both indoor and outdoor ceremonies, outdoor ceremonies are very popular and are worth considering for your special day (particularly in the spring, summer and early autumn months!) If choosing a venue that offers outdoor ceremonies, make sure they offer an indoor ceremony as well, English weather is very unpredictable and it is important to have a back-up plan if bad weather arrives uninvited! You may also want to consider having your ceremony in a church or registrar's office!
1) The Venue
Before arranging anything else, the most important first step when planning your wedding is to find the venue. Check out as many venues as you can to ensure that you find the one that is the right one for you and look for venues that only accommodate one wedding per day. If you want to manage costs (and even your time effectively) try going for a venue that can hold both your ceremony and reception and don't forget to enquire about discounts (weekday weddings may offer discounted rates as opposed to weekend weddings).
The Berry Head Hotel is not just a hotel to stay at, we are very much a food and beverage venue offering different rooms for all types of functions, in particular weddings. Offering glorious views across Torbay, the flexibility to look after intimate weddings from 2 guests to larger weddings of up to 200 guests, options for both indoor and outdoor civil ceremonies, menus that can be tailored to suit simple to extravagant tastes and dedicated staff with experience to look after you, the Berry Head Hotel is one of South Devon's ideal spot for couples to celebrate their special day.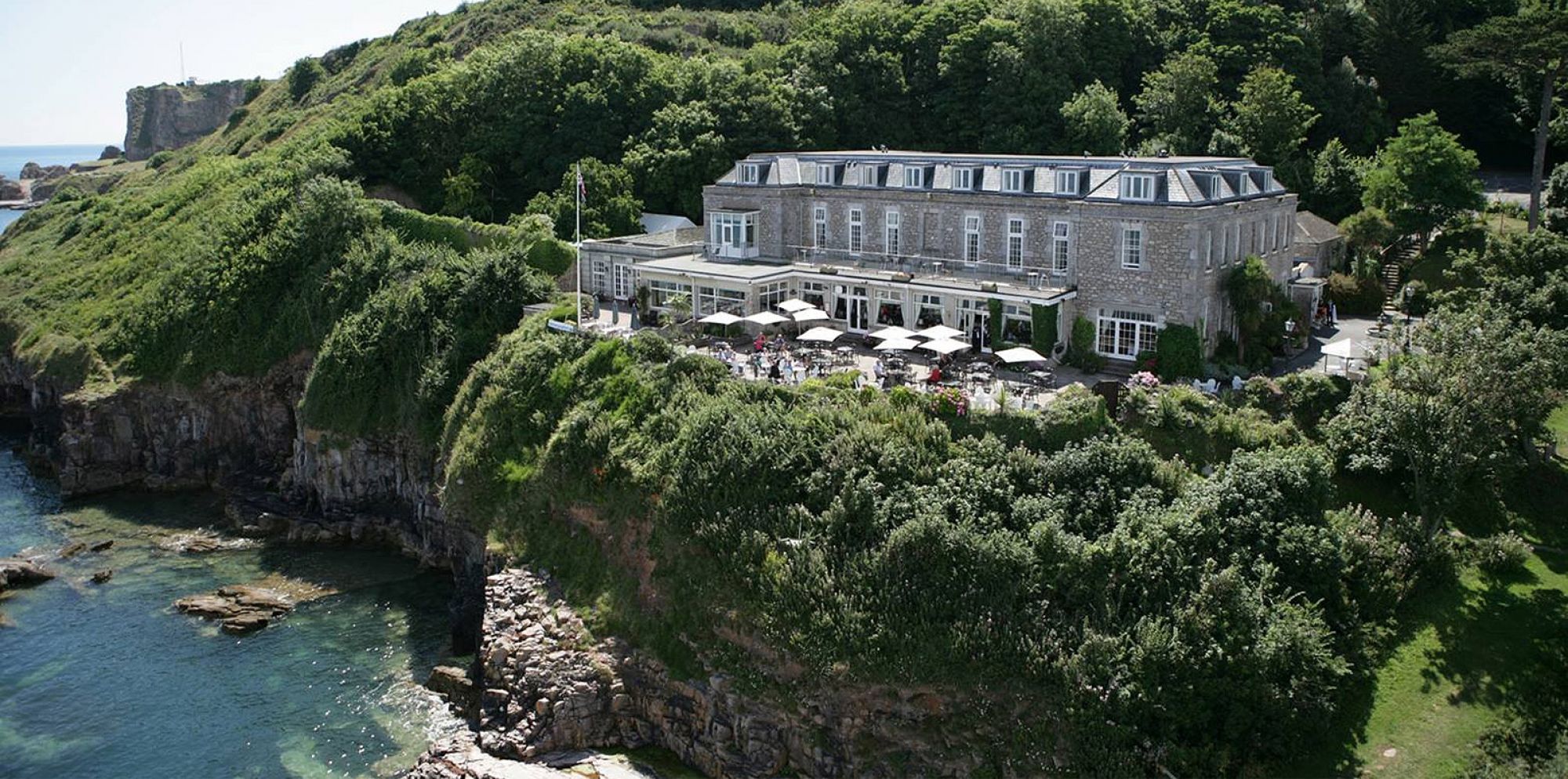 ---